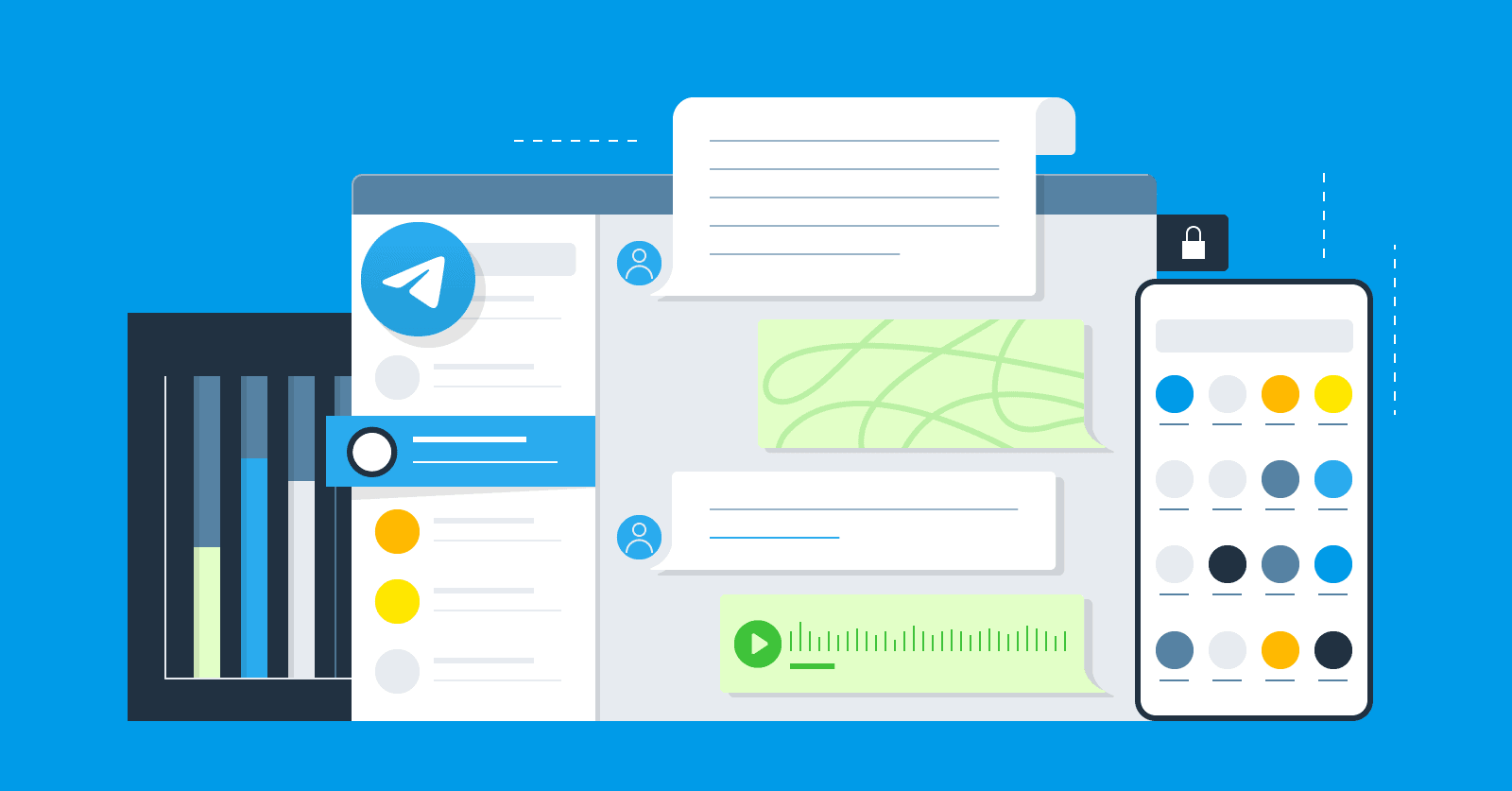 What are Telegram's Security Systems?
Telegram uses various security measures and systems to ensure users have a secure and confidential communication experience. Telegram uses end-to-end encryption in private chats called secret chats. This means that messages can be encrypted on the sending device and decrypted only on the receiving device. Telegram offers automatic message deletion in secret chats. Users can set messages to be automatically deleted after a certain period of time. In this way, it ensures that the communication history remains on the devices for less time and increases the security. Telegram has secure sessions and session timeout feature. Telegram offers two factor authentication feature. This feature allows users to add an additional layer of security to their accounts and verify their identity.
Telegram protects users against harmful content with automatic spam detection and blocking systems. In normal group chats, messages are encrypted and transmitted securely over servers. Telegram allows users to customize their profile information, status and other privacy settings as they wish. This helps users protect information they don't want to share. These security measures are the core systems Telegram offers to protect users' privacy and security. However, although Telegram strives for security, it is important for users to be vigilant and take additional steps to take advanced security measures to ensure their own security.
My Telegram Has Been Hacked?
If you suspect that your Telegram account has been hacked, do not forget to follow these steps. Close all sessions immediately when you suspect it has been hacked. This prevents your account from being used on another device. By changing your password, you get an additional security measure against hacking your account. Choose a strong password and change it frequently. Enabling two factor authentication (2FA) on Telegram increases the security of your account. You can receive notifications on new device or browser logins to your Telegram account. If your account has been hacked and you can't regain control, contact Telegram Support. A hacked Telegram account can be used to access your other accounts.