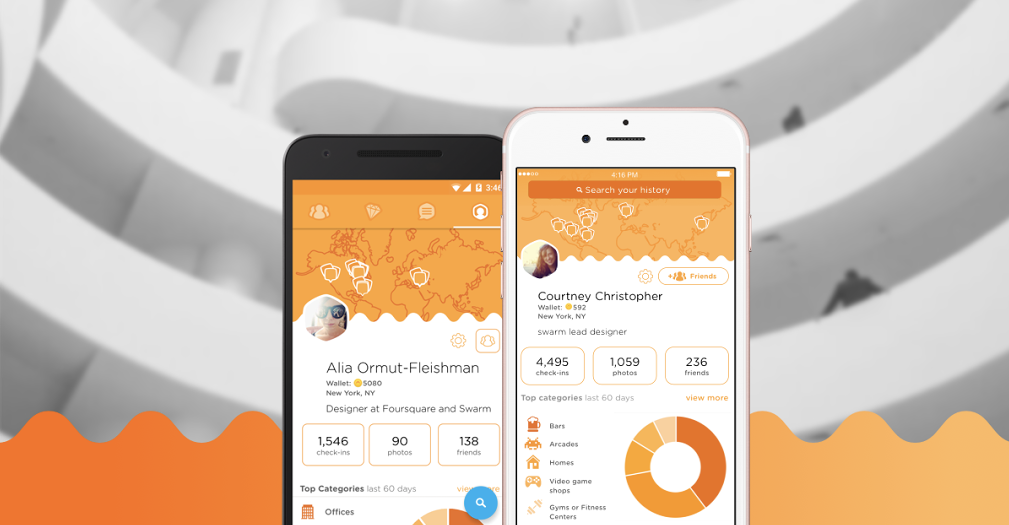 The main function of the Swarm application is to allow users to verify that they have visited the places they go to and check-in at these places. Check-in allows users to keep records in the app to indicate venues and places. It also allows check-ins to interact with friends and other Swarm users. Users can indicate that they are there by checking in at the venues they are in. This allows them to tell their friends and other Swarm users about their venues and events. Swarm gives users points and badges based on the number of check-ins and visits to different types of venues. Users can collect these competitive points and earn badges.
In Swarm you can add your friends and interact with other users. You can see what your friends are up to and interact with them through check-ins and events. Users can use sections on Swarm that function like local guides to explore nearby venues. In this way, they can be informed about new restaurants, cafes and events. Swarm is designed as a separate app from Foursquare's main app so that Foursquare's space discovery and review functions are focused on the main app, while Swarm focuses on users' social interaction with friends.
How Can I Open a Swarm Account?
Opening a Swarm account is quite simple and easy. Download the Swarm app to your device. The Swarm app is generally available for iOS and Android devices and can be downloaded from the App Store or Google Play Store. Click on the sign up option with the option to create an account. Then enter the requested information in the form. These forms usually ask for information such as your name, surname and e-mail address. After filling the account information, the app can send you an email verification. To complete this step, check your email address and click the link sent to verify your account. Your Swarm account will be created. You can now check in, add your friends and interact with other Swarm users. The account opening process may change over time, so I recommend visiting the official website of the app or Foursquare to keep up to date with the steps.